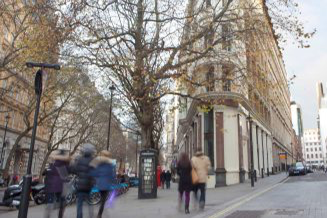 PERSONAL TAX JUNIOR (GRADUATE)
Overview
Reporting primarily to a Personal Tax Manager but also directly to a Personal Tax Partner as required, the Personal Tax Junior will be working within the specialist tax team on their own portfolio of clients assigned to them. This will include but not limited to, the preparation of self-employment and rental accounts, completing tax returns, liaising with HMRC and any other work from time to time which may reasonably be considered part of the role.
General
The majority of these tasks we do not expect the Personal Tax Junior to have experience of prior to joining the firm but will be learnt on the job either through support of the Personal Tax Seniors or Managers, and supported through exam knowledge learnt.
Key responsibilities and duties:
Reporting directly to and working closely with the Personal Tax Seniors and Managers on various tax compliance matters.
Preparing personal tax and ATED returns in a wide range of industries, and ensuring that work is turned around on a timely basis.
Managing tax payment deadlines.
Billing, budget and WIP management.
Portfolio management, updating client workflows.
Dealing with general queries, tax coding notices, payment notices.
Liaising with clients with regards to general tax queries.
Undertaking tax due diligence projects for a range of clients.
Liaising with HMRC in relation to clients' tax affairs.
Assisting the Personal Tax Managers and Partners by attending client meetings and preparing meeting minutes.
Complying with all departmental procedures to ensure the smooth running of the team and the department
Preparing standard correspondence for their own portfolio and the personal tax team.
Using Microsoft Outlook, Excel, Word and the CCH software suite.
Compliance
Ensure all client information is kept confidential and stored and transported in a secure way.
Ensure forms like AH KYC, ID and Risk assessment are filled in periodically.
Fraud
Although not engaged to identify potential instances of fraud, if you come across any information which appears to be indicate fraudulent activity, to notify the firm's MLRO.
Training
Where unsure of how to complete any tasks outlined above, seek assistance from a Personal Tax Senior or Manager in a timely manner.