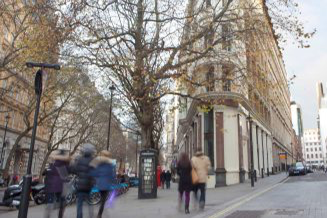 OUTSOURCED FINANCE SENIOR ACCOUNTANT
Overview
This role would suit a skilled bookkeeper to maintain financial records and work closely within the Outsourced Finance Department and their clients to form strong working relationships.
Primarily, the candidate would carry out tasks such as bookkeeping, VAT and management accounts for their own portfolio of a varied range of clients.
Must be AAT qualified or towards the end of completing level 4.
Key responsibilities and duties include but are not limited to:-
Outsourced Finance
Record day to day financial transactions. This may include but not be limited to raising (or recording) sales invoices, recording purchase invoices and posting bank payments and receipts.

Ensure that transactions are recorded accurately and postings are reviewed in the general ledger.

Able to keep client records up to date on a timely basis. This would vary client to client and their own individual requirements.

Ensure bank reconciliations are performed which include current accounts as well as any petty cash and credit card accounts.

Be able to analyse debtor and creditor reports. Request missing information from clients and advise them of any overpayments they have made, etc…

Being able to update records to the trial balance stage. This will include ,but not limited to, being exposed to:-

Prepayments

Accruals

Depreciation

Deferred/accrued income

Rent free periods

Balance sheet reconciliations of net wages, PAYE and pension control accounts

Payroll journals




Be able to process invoices and make payments on the client's behalf. Ensuring that invoices haven't been provided previously to reduce risk of overpayments. Limit the risk of paying the wrong beneficiary by checking any bank templates against invoices received.

Agree timelines with clients in respect of when to receive information to completed bookkeeping and VAT returns. To be able to meet expected deadline for deliverables and able to deliver the VAT return in advance of the deadline.

Similarly, produce management accounts to a very high standard. Ensure all control accounts in the balance sheet reconcile and be able to explain any abnormalities. In addition, be able to explain to clients any P&L items. Maintain schedules of prepayments, accruals, other debtors, etc… and ensure these match back to the main balance sheet and profit and loss.

Produce VAT returns to a high standard. Checking transactions allocated to the relevant box numbers. Reporting to a manager to review the VAT return before onward authorisation by the client.

Submission of P11Ds. Create workings for Partners to authorise and use our software to produce the reports. Informing clients of the liability to be paid ahead of the deadline.

Keep up to date with changing VAT and accounting knowledge. Liaise with the support team to book courses/webinars/etc…

Liaise with other departments in the firm concerning accounts preparation, corporation tax and personal tax. This role does not entail producing any of these returns but you should have a good working relationship with colleagues as although the role does not entail producing statutory accounts or tax returns, frequent conversations with the departments involved are necessary.

Have strong interpersonal and team working skills.

Be able to communicate effectively with all parties; the team, managers, partners and clients.
Systems
As mentioned above you will be required to become familiar with the following during the course of your work: Sage, Xero, CCH Central and any similar software a client may use to maintain their accounting records.
Compliance
Review the compliance of the business with all relevant internal requirements, industry regulations and government legislation.
Fraud
Although not engaged to identify potential instances of fraud, if you come across any information which appears to be indicate fraudulent activity, to notify the firm's MLRO.
The successful candidate would join a fast growing team of a long established firm of accountants. We would be looking for someone to be very competent shortly after joining.