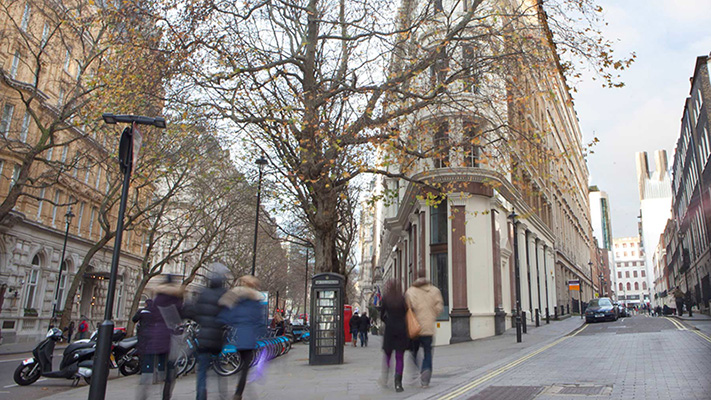 Earn While You Learn - Why being an Apprentice Accountant can pay Dividends!
Are you interested in the accountancy sector? Think you need to get a degree to become an accountant?
University is not the only route to your future success and a fantastic career in the accountancy sector. Apprenticeships are primarily focused on training for a particular career and if you are motivated, dedicated and enthusiastic, a career in accountancy may be the one for you!
With soaring fees, the daunting prospect of student loans and the common feeling that university is about furthering education rather than aiming for a particular career; it is clear to see why more and more school leavers are seeking apprenticeships as an alternative as it is a great chance to fulfil ambitions and skills to kick start a career.
The myths that 'good' jobs are not available to those who do not go to university are long gone. Arnold Hill & Co LLP has been offering accounting apprenticeships for a number of years allowing apprentices to learn on the job, develop knowledge and skills, gain an accounting qualification and earn money - all at the same time!
The benefits that Arnold Hill trainees reap are:-
Learn about how various businesses work from the bottom up while you develop your skills.
You will acquire your own client portfolio and develop your strategies for time management and organisational skills.
Hands on approach to learning – so much better than looking at a textbook!
Earn while you learn and you will receive tuition fees and paid study leave!
Gain work experience and a recognised qualification. AAT and ACCA are the most popular qualifications studied in the client services team yet CIMA and ATT have also been chosen.
Funding via the government may be available for some or all of your training. Where the government funding runs out or not available, Arnold Hill has a training program where the cost of your training is covered – this is discussed on an individual basis.
You will grow in a team with a vast amount of knowledge and expertise – not something you would necessarily gain in a classroom environment.
Arnold Hill's client services department have been recruiting school leavers as trainees for years and still continue to do so! Let's take a look at some of their experiences:
Emma Curness, manager of the client services team, says "The apprenticeship scheme has worked amazingly well and the apprentices have fit into the team brilliantly – which is an important aspect in itself. Apprenticeships contribute towards retaining staff and the apprentices have a great support network which is a necessity to their – and Arnold Hill's - success."
Rachel Lafferty, who has been an Arnold Hill apprentice for over two years, says "Joining an apprenticeship was such a good idea. I get to take on real life tasks in my job role and, by doing this, I am able to make a comparison to what I am studying at college - the balance between it all has been perfect. The scheme has helped me to pass several units at college which would have been more challenging if I was not exposed to this at work. I would highly recommend anyone who would like a career in accounting via an apprenticeship!"
Kelly Southby has now been at Arnold Hill for almost six years, starting as an AAT apprentice. She became AAT qualified in January 2012 and now has almost finished her ACCA journey. "My whole time at Arnold Hill has been extremely rewarding and the support has been amazing. After completing my A-Levels, I did not want to go to university as the thought of student debt troubled me. After researching about apprenticeships, I knew instantly this was the route for me and I have not looked back since!"
The great news is that we are currently recruiting! Please send your CV and cover letter to info@arnoldhill.co.uk
We look forward from hearing from you!!
The information in this article is believed to be factually correct at the time of writing and publication, but is not intended to constitute advice. No liability is accepted for any loss howsoever arising as a result of the contents of this article. Specific advice should be sought before entering into, or refraining from entering into any transaction.