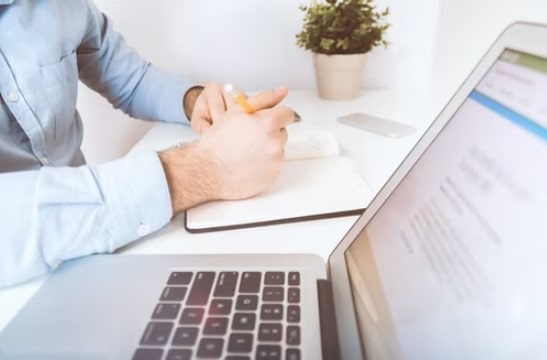 Four key advantages of outsourcing your bookkeeping
Accurate bookkeeping is vital for companies of all sizes and structures but can be notoriously time-consuming for in-house finance staff to manage on a day-to-day basis – especially within fast-moving accounting teams with many daily transactions. In a challenging economic climate in which business leaders are having to work harder and more creatively to balance their business's budgets, many are concluding that some core operations are better provided by external experts.
At Arnold Hill & Co, we have over a century of providing reliable bookkeeping services for clients. Underpinned by our customer-centred philosophy and exceptional experience, our bookkeeping services help our clients to achieve transparency and compliance so that investors and regulators can have confidence in them.
What are the advantages of outsourcing your business's bookkeeping to Arnold Hill & Co?
1. Outsourced bookkeeping saves money
A full-time bookkeeper working in-house for your business will cost significantly more than outsourcing your accounts to a professional Chartered Accountant. This is mainly because you will only pay for the hours that are needed to keep your business's books in good shape, although you will also save on on-costs, such as National Insurance, pension contributions, and annual leave. Outsourcing ensures that your books are maintained in the most cost-efficient way, freeing a significant part of your company's budget to invest in growth areas that yield a better Return on Investment.
2. Improve the quality of reporting and advice
Outsourcing your business's books is a strategic way to improve the quality of financial reporting and advice, which could deliver significant cost savings over time. Professional bookkeepers and accountants are experts in their field and have access to the latest software for record keeping (which you also will not need to invest in). The combination of innovative IT and sector expertise means a good quality bookkeeper will keep you fully informed at every stage, so you can make reasoned decisions when investing in your business.
3. Secure back precious time
Maintaining a business's accounts is often complex, requiring a meticulous and systematic approach to ensure that errors are not made, and key data is not missed. Professional outsourced bookkeepers, who have years of experience collaborating with companies like yours, can work more quickly than a less experienced in-house team member, and can also transfer elements of the caseload to a colleague who has the specialist knowledge or skills. By outsourcing your accounts to a Chartered Accountant with experience working with businesses in your sector, you can allocate more value-building work to your team and free them from the stress of bookkeeping.
4. Improved efficiency and visibility
Finally, an outsourced bookkeeper can also take on specific actions, such as issuing invoices and processing payments to suppliers promptly, reducing late payments and eliminating charges for unsettled accounts. Your business will operate more efficiently, with a clear cashflow forecast that enables you to plan for its growth more effectively.
If you would like to find out more about our reliable outsourced bookkeeping services, please get in touch to arrange a free, no-obligation consultation.
Image Source: Unsplash